This workshop is based on Amy's widely respected 30×500: Products That Sell course, and her Sales Safari internet ethnography technique.
Most of us, when we want to ship something — whether it's a full-on app or book or workshop, a new piece of content, or something in between — start at the beginning, with the most obvious ingredient: the product itself.
Because, hey, we're creators. Creating is what we do. We design. We code. We write. It's natural to jump right in. But it's this exact skill set that makes it so easy to make a product that nobody wants.
And isn't that a creator's worst nightmare? All that work, and nobody cares. Failure. Not even dramatic failure — a flop, a fizzle. A whimper.
Let's press pause on that horror scenario for a moment and consider the alternative…
What if you knew that your work would launch to excited buyers and happy experiences on day one?
What if you knew exactly what your customers want and needed? So you could give it to them?
You could stop cringing, "But I'm not an expert…" because you'd know exactly how to help people.
You could stop worrying, "Will anyone want this?" because you'd know they do.
You could stop wondering, "What if they don't like it?" because you made it just for them.
You could kick your fears to the curb and get shit done.
You could launch (or relaunch) your product to an excited list of people who trust you, who happily pay for things, and who want what you have to offer them.
You might even hear the magic words: "SHUT UP AND TAKE MY MONEY!"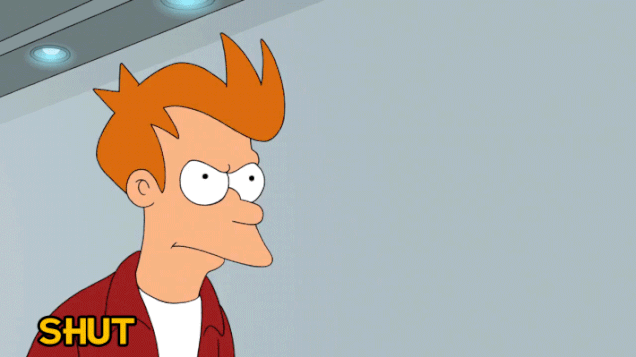 When you understand your customers, they win. And so do you.
So, if you want to launch to instant sales, you must start with the customer. Figure out what they need. And what they want. And what they're willing to buy — to pay for, to read, to use, to share, to recommend.
This advice isn't new. But if you're put off by the prospect of cold calls, cold emails, and awkward interviews where you put a stranger on the spot… you're not alone. Those techniques are painful. They also require a lot of time, and finesse. And… they don't work very well. People will say all kinds of things — and, in the moment, they'll probably even mean it! But will they act that way after your conversation is over? The answer is often, sadly, "No."
You create an artificial situation. You get artificial data. Talk is cheap. It's action that matters.
The best way to understand your customers — truly, madly, deeply — is to observe their actions. Their natural behavior, when they're not focusing on you, or even "trying to help you out."
Obviously you can't hide in their closet and peer at them through the keyhole, nor would you want to!
There's tons of free, public, power-packed insight for you to learn from. Every time your potential customers…
post in forums, mailing lists, Twitter
ask questions
brag and complain
share links
write reviews
request support
use tools and content
… they're telling you something valuable, by voting with their time, money, effort, and care.
If you can learn to study them effectively (and you can!), just think of all you could learn:
what content will attract them. No more begging for traffic!
what Call to Action will compel them to subscribe. Watch your email list grow.
what you can do to earn their trust. People who trust you want to buy.
what product they really need. "It's like you read my mind."
what price will seem fair. Set premium prices with confidence.
what emails they'll open. 25-40%+ open rates!
and what sales copy will have them reaching for their wallets.
Why start with a product and then hope like heck you can "find" product-market fit?
Start with the market first, and design something that they'll flip for. From the first blush of an attention-grabbing headline, to the price and features of your product, to the way you communicate in your post-sales support.
You can tailor everything to your market, and leave nothing to fate.
And you can do it all without a single moment of social awkwardness, from the comfort of your pajamas, with my Sales Safari technique.
What you'll learn
In this full-day workshop…
You'll learn how to find your customers online.
And how to use the powerful Sales Safari technique to identify what they need, want, and are ready to buy.
You'll brainstorm valuable content and resources that help build your reputation, earn trust with your audience, and of course build your traffic!
You'll learn how to apply the most systematic process ever to generate infinite product and feature ideas… no genius required.
You'll learn the 3-part formula for persuasive pitches that open wallets, even if you think you "suck" at writing!
(And you won't have to remember it all, thanks to recorded lessons and hand-outs!)
The systems, techniques, and processes that you will learn have been developed over 8+ years and by observing the successes and struggles of 1,000+ students with product launches generating $10+ million in combined student earnings.
These skills will help you conquer your fears, get you out of your own way, and do the most valuable work of your life. And you'll do it all by respecting, understanding, supporting, and serving real, live people who need your help!
Who it's for
This workshop isn't just for entrepreneurs. If you design, develop, or lead a product, you'll get tons of value. If you produce content or write sales copy, you'll learn a lot. And of course, if you want to create and sell your own products, you're going to love every minute of it.
Wednesday 26 Jun
Michael Fowler Centre
9:00am—5:00pm
$695

with conference badge,

$795

without
Register