Sponsors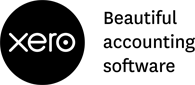 Xero
We're proud to sponsor Webstock for the third year running. It's always a huge inspiration and one of the nice perks for our design & dev tems to attend every year.
Webstock helps connect us with like-minded people who love creating beautiful software.
We're always hiring talented people, so please get in touch http://www.xero.com/careers

Google
"The perfect search engine," says Google co-founder Larry Page, "would understand exactly what you mean and give back exactly what you want."
Given the state of search technology today, that's a far-reaching vision requiring research, development, and innovation to realize. Google is committed to blazing that trail. code.google.com.

Springload
Webstock is not only fun and enlightening, but a solid contributor to the extraordinary talent and ongoing success of web development in New Zealand.
Springload is proud to continue our support for Webstock in 2012. That was the easy decision. Our challenge will be choosing which talks to attend from the consistently first-rate Webstock lineup!
Springload wishes all a great Webstock 2012, we look forward to the mingle.

Trade Me
Trade Me is the place where Kiwis buy and sell online. As well as the core marketplace we also have Trade Me Jobs, Trade Me Property, and Trade Me Motors, and dedicated web businesses including Travelbug, FindSomeone, and Treat Me.
Trade Me HQ is on the waterfront in Wellington, and we have 200 staff (plus we're looking for more). You can meet our Tech team over here. We love attending Webstock and we're stoked to be a sponsor in 2011.
Website Builder
We are very proud to be a sponsor of Webstock 2012. All our staff are enthused about attending the event, with a fantastic line up of great speakers.
Web Widgets Ltd are primarily known for our free website builder service. We currently host over 1500 websites on this platform.
Lessor known to many, is our reseller channel where web designers can leverage our hosted content management and eCommerce architecture to quickly build powerful interactive websites for their customers, with full control over CSS, scripts, metatags and search friendly URLs.
BNZ
Webstock showcases this country's digital innovators and creative output alongside the world's best. Here at BNZ we're delighted to support this valuable community as it prospers and grows through our sponsorship of Webstock.
We've been a bank, helping businesses grow for 150 years and we know that the future prosperity of this nation depends upon the technological innovation that Webstock celebrates.

Wellington City Council
Amazing and enlightening events like Webstock make Wellington one of the best places in the world for people with creative digital skills to live. Wellington City Council is happy to be able to support Webstock.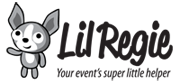 Lil Regie
We liked Webstock so much, we decided to build ourselves JUST TO HELP WEBSTOCK OUT!
Then we thought, "Hey, others can use us for their events and conferences too!"
If you're running an event and need a little help handling your registrations, get in touch.