Bek Hodgson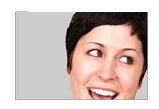 Bek Hodgson is a Visual and Interaction Design Consultant for global community-based e-commerce sites, products and brands.
Inspired to empower all people to share, market and sell unique and valuable services and creations, Bek has led teams for a wide range of companies in the development of visual and interactive systems that inspire. Prior to consulting, Bek led UX and visual design at Etsy, a marketplace for handmade goods. Before Etsy, she worked at Blurb, a self-publishing company based in San Francisco, where she designed their award winning e-commerce site.
Charged to usher in sweeping changes to the ways in which people participate in the creation, manufacturing, distribution and life cycle of goods, Bek works to establish communities of connectivity and collaboration, and builds tools and experiences that enable them to thrive.