Kevin Rose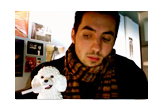 Kevin Rose is the founder and chief architect of Digg. He oversees all aspects of the management and development of the Web site. Under his leadership, Digg has grown to more than 30 million unique visitors per month and has been included in TIME Magazine's "50 Best Websites" list every year since 2006.
Kevin started Digg in September 2004 as a personal project. His initial idea was to conduct a social experiment in how masses of users could control and promote news and other content on the Web, without external editorial control. After a very short time, he realized the power of his idea, as Digg was becoming a resource for breaking news stories and developed a strong user following.
Kevin is also a co-founder of the Internet Television Network Revision3 where, as a member of the board, he provides strategic direction to the company. He also co-hosts the popular Revision3 show, Diggnation, a weekly video podcast based on digg.com news stories and content. Diggnation consistently ranks as one of the top podcast downloads from the Apple iTunes Music Store.
Prior to founding Digg and Revision3, Kevin was a co-host of the popular technology television programs Attack of the Show on the G4 Network and The Screen Savers on TechTV. During Kevin's tenure at The Screen Savers, a live TV program focusing on computers and technology, it was the highest rated show on TechTV, reaching 55 million households.
Before working at TechTV, Kevin worked for several technology startups as well as for the U.S. Department of Energy.
A well-recognized expert on technology and the Internet, Kevin has spoken at a variety of industry events including the Web 2.0 Summit, Le Web 3, The Next Web Conference, and Ad:Tech. In 2007, Kevin was included in BusinessWeek's "25 Most Influential People," and in 2008, Details magazine's "Mavericks 2008," and the MIT Technology Review's "TR 35."