Amy Hoy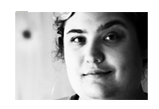 Amy Hoy hates writing about herself in the third person, but she's game if you are. Amy's got a mission, and has dedicated the past several years to a crusade for imaginative & uncommon interactions. You might call her a design zealot.
She's the principle designer behind Twistori, Freckle Time Tracking, the Pepsico Zeitgeist, and other unusual sites and apps. Amy uses her JavaScript expertise as a jumping point for the design of heavily interactive experiences.
When she's not dancing around trying to pull on her supersuit, she writes, designs, speaks, trains, and generally does tricks. Amy grew up in the US, and lives in Austria, and finds Mark Twain ever funnier since trying to learn German.
She does not actually wear a cowboy hat.