We're delighted to once again host Start-up Alley in conjunction with BNZ! 2017 saw the highest number of entries we've had and a wide range of really amazing companies. We had to choose six finalists, though, and here they are…
CLVR
"We're excited about engaging with other start-ups and the innovation community as part of BNZ Start-up Alley '17. Clvr applications harness AI for improved human interactions."
Marc Potter – CLVR
Collaborate
"We are so grateful to be one of the finalists for Webstock Start-up Alley 2017. Collaborate Wellington is maximising the capacity of community organisations and empowering individuals to create positive change through transforming the landscape of volunteering."
Ceara McAuliffe Bickerton – Collaborate
Curtis
"At Authentic we're super passionate about building platforms for the GLAM sector. We can't wait to introduce Curtis to the Webstock community and the rest of the world."
Glen Barnes – Curtis
Datatag
"The team at Butler Robotics are honored to be part of the BNZ Start-Up Alley at Webstock '17.
We are excited to present DataTag, our new community platform for processing Big Data into datasets, to be used with AI."
Cathy Butler – Butler Robotics
Genoapay
"Wow what a privilege! 2017 is looking like an incredible year for Genoapay and we are excited about this opportunity to pitch our Vision.
Genoapay is an ambitious and disruptive startup changing the way people pay for goods and services. The Omni channel payments solution allows consumers to get what they need now and pay for it over time with no interest ever!"
Shaun Quincey – Genoapay
MY F.C.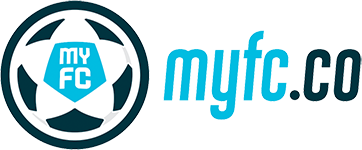 "What a fantastic start to the year! We're so honoured to be selected as a finalist for BNZ's Start-up Alley. We look forward to sharing our passion and product in a competitive environment filled with innovative and entrepreneurial kiwis."
Mike Simpson – MY F.C