Oh, and toy dinosaurs and fricking laser guns! Yes, it's the Webstock Trading Card Game!
Actually, think of it as social networking, the old-fashioned way. You know, where you actually have to talk to people, share information, trade stuff … and then screw them over! Mwahahaha.
You'll be given a set of cards in your conference schwag bag. Your aim is to trade, swap and steal cards to create a hand of maximum points and power. Hand that in to the registration desk by the end of lunch on the final day of Webstock, and you'll have a chance to win the most awesome of prizes. You'll be given more instructions at registrations, but be sure to hook up with @webstockgame on Twitter.
Did we mention prizes?
First prize: The Goliathon 83 Infinity Beam Projector
Webstock is nothing if not helpful in aiding you on your quest to rid the world of bad websites and non-valid markup. Sometimes gentle encouragement and helpful suggestions don't work though. You need firepower and SHOCK and AWE tactics.
We present to you, The Goliathon 83 Infinity Beam Projector. When you need to tell them to just STFU and do what you say, this will help. Think of it as your PEACEMAKER.
Second prize: Pleo – the robotic baby dinosaur
"The Pleo is a one-week-old dinosaur that will quickly grow to become one of the most fun and exciting members of your family. This amazing robotic marvel not only moves organically, explores its environment on its own, and interacts with you, but it also expresses emotions based on its life experiences."
How awesomely cool is that? It may or may not say something about the fun and excitement factor of your family as currently constituted, but, still, a ROBOTIC BABY DINOSAUR!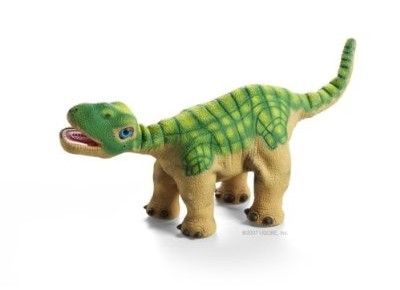 Third prize: The Canon IXUS 901S
The sexy and wonderful Canon IXUS 901S camera. All you want, and more, in a stylish and desirable point-and-click camera.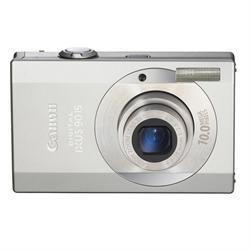 Fourth prize: A miniature Goliathon 83 Infinity Beam Projector
Just like the big fellow, but small. Perfectly formed though!
You know you want these. Let the game begin …