We've had a great response to the BNZ Start-Up alley, with nearly 30 companies entering. The range, scope and ambition of entrants has been extremely impressive — as convener of the selection panel, Nat Torkington, put it, "there's been lots of companies entered I'd never heard about, but which are a long way along!"
And as much as we'd love to showcase everyone, there's only room for the six finalists. So without further ado, here they are!
Educa

"Educa – helping parents stay connected with children's early childhood learning. We are thrilled to be selected as one of the six finalists for the BNZ Start-up Alley. To see how Educa can benefit you, talk to us at Webstock 2012."
Nathan Li — CEO
GoVocab


"GoVocab – Go Vocab is a new way to teach, learn and revise vocabulary. It's fun and it makes sure you actually remember what you learn."
Michael Dowse — GoVocab
Luumin

"Luumin – We are very excited at being selected for the BNZ Start-up Alley! What a fantastic way to start off 2012. We can't wait to get to Webstock and share
the Luumin Social Productivity app with everyone."
Harry Ferguson
My Tours


"My Tours – Webstock really pushes you to up your game in whatever you do and we are really looking forward to pitching in front of 500 of our peers for the BNZ Start Up Alley."
Glen Barnes — Founder
Pocketsmith

"Pocketsmith – We're thrilled at being selected as a finalist for the BNZ Startup Alley, and look forward to meeting our friends in the NZ startup community at Webstock!"
Jason Leong — Co-founder
uSnap.us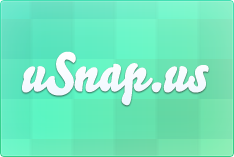 "uSnap.us – We're thrilled to be selected as a finalist for the Startup Alley at Webstock and now we can show everyone attending and the judges why uSnap.us will be such an amazing product."
Owen Evans — Co-Founder
Congratulations to these six finalists! We look forward to seeing them at Webstock.