This is the second year we've run Start-Up Alley in conjunction with the BNZ. One of the joys of it is seeing the range and variety of start-ups that enter. It's inspiring and humbling to see so many people putting it on the line.
There were 28 entries. We'd love to showcase them all, but there's only room for the eight finalists. Here they are!
PaperKut

PAPERKUT are making everyday paper receipts, paperless. We're really looking forward to attending Webstock as part of the BNZ Start-Up Alley. We are very pleased to be selected and wish good luck to all of the finalists!
Nick Harley – Paperkut
PledgeMe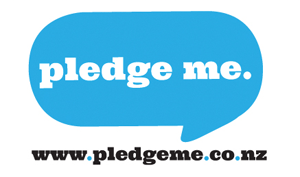 Thanks for giving us the opportunity to put the fun and the ding! back into funding. The PledgeMe team is super stoked.
Anna Guenther – PledgeMe
Made on Jupiter

Made on Jupiter – We're pretty stoked to be part of Webstock and finalists for the BNZ Start-Up Alley. To boot, it's the first public showing of Spoke Creator, our software for customising 3D products online. You can imagine how excited we are!
Tom and Ross – Made on Jupiter
Stay Today

Stay Today is a hotel booking app that offers significantly better prices than the web. You can book premium hotels in all major CBD's across New Zealand and Australia. Roll on Webstock – we're thrilled and excited to be a finalist in BNZ start-up Alley.
Matthew Mayne – Stay Today
ThunderMaps

I heard that ThunderMaps was invited to Webstock and my eyes started leaking this strange salty fluid.
Clint Van Marrewijk – ThunderMaps
Timely

Being selected as a finalist for BNZ Start-up Alley at Webstock and having the opportunity to raise awareness of what we're doing with our start-up is an amazing opportunity for Timely. The feedback that we expect from attendees and judges will be invaluable. We can't wait!
Ryan Baker – Timely
Waitlist

WAITLIST revolutionizes the way busy restaurants engage with their customers to provide the ultimate customer experience. Combining mobile apps, social networks, QR codes, SMS and NFC, this all-in-one solution is a marketer's dream.
Josh Wong – Waitlist
WIP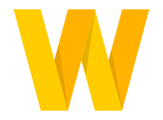 WIP is a collaboration tool for the screen industry filling the gap between work-in-progress and delivery. We are very excited to be able to tell you all about our company at Webstock 2013. Come and find us in the startup ally for a demo.
Rollo Wenlock – WIP
Thank you to everyone who entered. And well done to these eight finalists! We look forward to seeing them at Webstock.