The lineup just got even better! We are thrilled to announce the addition of three more speakers to our Webstock '18 line!
Please welcome….
Haley van Dyck is co-founder of the US Digital Service and a key thought leader on Obama's tech team since the 2008 campaign, where she helped develop the mobile strategy for the first Presidential campaign in history to use mobile and text messaging to connect with voters. Four days after the election she moved to Washington, D.C. to serve on the Presidential Transition Team with a small group of individuals who set the course for the Administration's technology strategy, including writing the Open Government Directive and creating the first U.S. Chief Technology Officer position.
Phillip Hunter is Head of UX for Alexa Skills at Amazon. Prior to that he was UX Design Manager for AWS. He is passionate about how teams work, understanding systems, and the little details of interaction design that make big differences. Phillip has designed and created strategy for voice-based products and services for hundreds of customer service systems, Microsoft Cortana and Xbox, and now Amazon Alexa.
-and-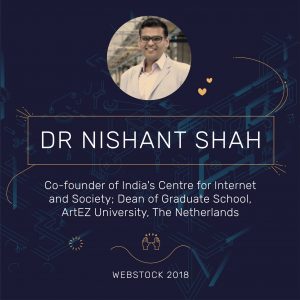 Dr. Nishant Shah is co-founder and board member of the Centre for Internet & Society in Bangalore, India. He is Dean of Graduate School at ArtEZ University of the Arts, The Netherlands and a Visiting Professor at the Institute of Culture and Aesthetics of Digital Media at Leuphana University in Germany, where he teaches in fields such as Digital Humanities, Computer-Human Interaction and Information and Communication Technologies for Development. His work on technology, identity and social and political movements focuses on the question of how we can remain human in a technological environment.
SaveSave
SaveSave
SaveSave
SaveSave
SaveSave
SaveSave
SaveSave